Understanding different logo formats
Common Formats For Logo Files
You've gotten your logo professionally designed, and it looks awesome. How many files did you receive from your chosen graphic designer? They must have sent you the logo in numerous formats, right? Let's take a look at the main ones, click here.
RASTER OR VECTOR
A raster file comprises several pixels, which are shaped into the final image. Generally, most of the photos on the internet are in the raster format, stored as a .PNG, .JPEG or .GIF file. Generally, these pixels feature a certain proportion that depends on the resolution, which can be low or high. If they are stretched to fill a bigger space than the original size, the image may become distorted. Thus, resizing these images may result in quality losses
Vector image file offer greater flexibility because they are constructed using precise mathematical formulas or points, instead of pixels. Hence, they can be resized. .AI and .EPS are common file formats for vector images.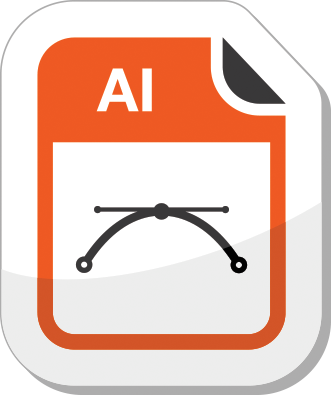 ADOBE ILLUSTRATOR FILES (.AI)
Developed by Adobe Systems, .AI files are the original vector files, designed for use with Adobe Illustrator. Their benefits include supreme quality, scalability and use on a transparent background. However, these files can be read only when a compatible Illustrator version is used. Generally, professional designers share the final logos in the .AI format, which you should always keep as the source file.
.AI files are suitable for
Professional printers
Digital signage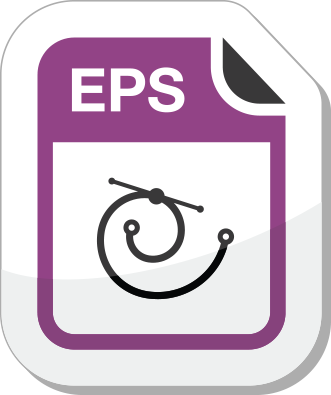 ENCAPSULATED POSTSCRIPT FILES (.EPS)
EPS files, commonly known as master files or working files, are vector based, and saved as a graphic format. They can be easily accessed through Adobe Illustrator, Photoshop and other similar software. They are often used for editing and printing purposes. EPS files can be scaled across a wide range; the quality remains the same for logos printed on a business card or even on a large billboard.
.EPS files are suitable for
Business cards, brochures, posters and other printed materials
Labels and stickers
Fabric
GRAPHICS INTERCHANGE FORMAT FILES (.GIF)
.GIF files are usually animated, but when used for logos, the images are static. They are only formed using the 256 colors of the RGB model, which drastically reduces the file size. Hence, the overall quality is low, but then the files are also loaded quickly, which makes them ideal for use when you desire a speedy website.
.GIF files are suitable for
Email signatures
Websites and online use
JOINT PHOTOGRAPHIC EXPERTS GROUP FILES (.JPEG)
.JPEG files are available in the raster format. Though their quality is acceptable, it's generally lower when compared to PNG files. As such, these files often suffer from pixilation, when compressed or enlarged. So obviously, scalability is an issue. However, that doesn't render these files less useful in any way. JPEGs are among the most common file formats, even for logos, because they can easily be coded, compressed and stored. The smaller file size also ascertains that these files are read and loaded quickly.
.JPEG files are suitable for
Websites
Social platform
Online discussion forums
A little tip: Since .JPEG files are less scalable, use the files with their original sizes for best quality.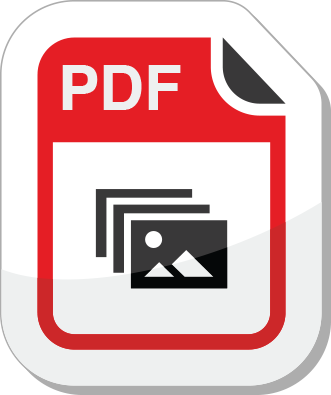 PORTABLE DOCUMENT FORMAT FILES (.PDF)
Developed by Adobe, .PDF files are generally meant for documentation, but some businesses also use them for sharing logos and other images. Probably, the biggest advantage of these files is that formatting remains the same, regardless of the device. PDF files can easily be read, shared and also come with transparent backgrounds.
PDF files are suitable for
Business cards, stickers and posters
Fabric
Labels
PORTABLE NETWORK GRAPHIC FILES (.PNG)
PNG files are superior quality, which makes them perfect for use for any digital purpose. Plus, they also come in handy when you need transparent background logos which are required on colored backdrops or when you're using them on another image. PNG logos are fairly popular because of numerous reasons. They can be easily compressed and decompressed without any effects on quality. PNG files are of high resolution, showcasing a wide array of pretty colors. Being in the raster format, .PNG logos can also be easily read and accessed.
Generally, .PNG files are suitable for
Blogs and websites
Digital letterheads as a Word file or uploaded on Google Docs
Presentations
Profile photos and cover photos on social platforms
Watermarks
SCALABLE VECTOR GRAPHIC FILES (.SVG)
SVGs files are especially designed for use on the web. Mathematical formulas are utilized for the purpose rather than individual pixels. Consequently, these files are of a good quality, crisp and clear. SVG logos are best for professional printers and sign shops. Their benefits include scalability; increasing or decreasing the size does not affect quality, even if a file is displayed on a retina screen. These files are in a vector format, and so they take up smaller space on the disk, when compared to .PNG or .JPG files. SVG files can be edited through Adobe Illustrator and similar design software, and can be used on colored backgrounds because of their transparency.
.SVG files are suitable for
Business cards, letter heads, posters and other print material
Clothing
Labels and sticker
Websites
WINDOWS META FILES (.WMF)
.WMF images files were launched by Microsoft for Windows. These files comprise both vector and raster components along with certain programming commands, which allows circles, lines and rectangles to be created on the applications through which the files are read. Stored as a 16-bit image format, .WMF files can be accessed using several programs.
.WMF files are suitable for
Microsoft Office
Printed material